Can You Get A VA Mortgage With An Open CAIVRS Report?
Yes you can, depending on your scenario. 
If you have applied for a VA Mortgage and had your loan denied because of the  CAIVRS Report you probably wondered why and what it is.
CAIVRS stands for Credit Alert Interactive Voice Response System. The U.S. Department of Housing and Urban Development maintains this system, which includes federal tax liens and information from  governmental agencies like VA, FHA, USDA & SBA to name a few. 
For example, veterans who have yet to settle over-payments on education or disability income may trigger a hit in the CAIVRS system.  Perhaps the most common CAIVRS Report issue is tied to defaulted student loans so staying current on federal student loans is critical.
Here is a scenario I've been running into lately.
I've had several people contact me after getting turned down by other lenders that had filed chapter 7 bankruptcy and included an FHA backed mortgage in the bankruptcy.  
The bankruptcy isn't an issue once it has been discharged for 2 years  under the VA guidelines for a new VA Mortgage. The problem is when  FHA pays a claim, you end up with a CAIVRS Report. Pretty much every VA Mortgage lender out there will tell you there is no way you can  get approved for a VA Mortgage until you clear up your CAIVRS Report but the only way to do that is to pay off the claim or wait it out!
The good news is I can get your VA Mortgage approved & closed even though you have an open CAIVRS Report as long as the CAIVRS Report was the result of an FHA or VA Mortgage being included in a bankruptcy or through foreclosure and it's been at least 2 years since the discharge or the foreclosure sale! 
Look at some reviews from Veterans that I've helped get a VA Mortgage for a new home with an open CAIVRS hit.
These reviews are not made up testimonials on my own site, these reviews are on my www.Trulia.com & www.Zillow.com profiles.
http://www.trulia.com/mortgage-lender-profile/993995/
If you have questions or you want to see how much you qualify for, feel free to call me at (877)228-9069 or fill out the form below.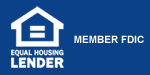 .